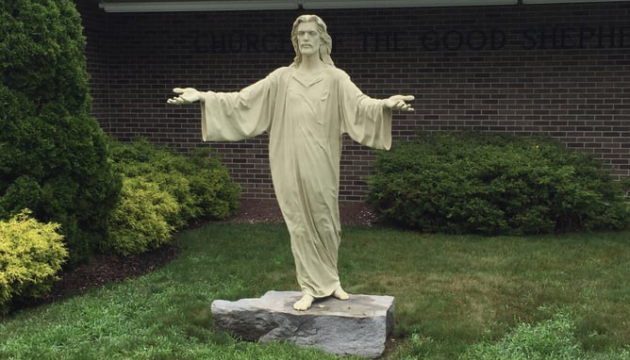 Saint Nicholas Parish Welcomes You!
Welcome to Saint Nicholas Parish Family which extends its welcoming arms to all!  We at Saint Nicholas's strive to be, in the words of Pope Francis, not just a Community of the Church that welcomes and receives by keeping the doors open, but also one that tries to find new roads, that is able to step outside itself and go to those who do not attend Mass, to those who have quit or are indifferent
---
Saint Nicholas parish, following the command of Jesus, seeks to spread the Gospel and promote the well-being of all with the help of God,  and all God's Angels and Saints.
 

To Join the Parish Email list for all updates that become available, send your email address to mvignola@me.com. I will add you to the Parish Email list
———————————————————————————————–
Peace be with you!  In these times of uncertainty, let us remember that the peace of Christ can settle any storm.  I write to you to let you know some of the things that are going on at Saint Nicholas Parish.   First, I have been saying mass daily for all your intentions.  People have been calling the office about many topics.  Hence my note to you.
We have no idea what will happen regarding future masses
Funerals will take place with only immediate family in attendance.
People are asking about what they should do about their contribution envelopes.  You may mail them in individually, or better yet, send in one envelope with a few weeks of monetary contributions.  The program we use to record your contribution doesn't distinguish when the contribution is made.  Or even better, sign up for on-line giving.  It's easy and fast and you can stop at any time.  This would help a lot to keep our cash flow moving along as our bills will still need to be paid.
Even though we are not meeting as a parish in prayer, we can still pray for one another. So let us pray to the Father that these difficult times are soon a thing of the past and we can once again join as brothers and sisters in Christ sharing the Eucharistic Banquet.
Father Tom
There is a "Sign Up" link on the parish website located on the Home Page