ALTAR GUILD
Do you like to work with fresh flowers, or decorate your hom
e? Then this committee would give your great pleasure. Each week, teams are responsible for the sanctuary and tabernacle floral arrangements and for decorating the church for holy days and during the holiday seasons.
Joyce Bulinski
203-888-2255
EXTRAORDINARY MINISTERS OF COMMUNION
Extraordinary Ministers of Communion are examples of Christian living in faith and conduct. They strive to grow in holiness through the Eucharist, the sacrament of unity. Candidates must be actively living the Catholic faith, have been confirmed, attained the age of eighteen, reside in the Archdiocese of Hartford, and they must attend a three hour Archdiocesan training session. Candidates are then commissioned by the Pastor for 3 consecutive renewable years. They may distribute Communion at Mass, be able to bring Communion to the sick, homebound or those Catholics in a nursing home.
ALTAR SERVERS
There is no better experience than to assist at Mass at the Altar of God. An altar server represents the people at the altar by assisting the priest and the deacon. Candidates, boys or girls, must have made their first communion. Adults, both men and women, are also asked to reflect on this stewardship position. If interested in considering this opportunity, inquiry about the training and Scheduling
LECTORS
St. Augustine's lectors proclaim the Word of God, making God present in the liturgy for the congregation by communicating the words of the Apostles that are challenging, comforting, encouraging and admonishing. He/she should make the text come alive for the listener. It is an awesome responsibility, one that requires commitment and time. Any man or woman, high school age and up can become a lector. It is the spirit of God who will guide the lector in this ministry. Lectors are assigned to the Mass that they prefer. They don't have to be great orators, just have the love of God in their heart and wish to be a part of the liturgy. It will become a religious experience that can bring great joy to the heart.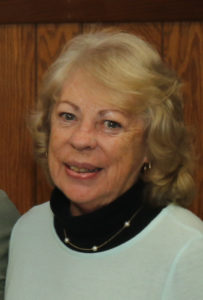 Joan Kayser
staugustine@snet.net
203-888-2081
Evangelization Committee
The Evangelization Committee seeks to provide a welcome and open environment for active and inactive Catholics to become more connected to Christ and His Church by discussing and exploring the intersection of religion, faith, and life experience. The committee has organized and presented the Catholics Coming Home discussion series, and seeks to collaborate with other parish ministries in making St. Augustine a welcoming and inviting parish.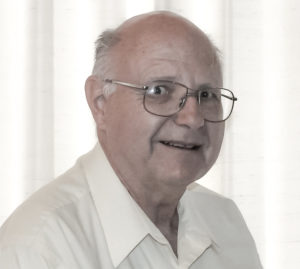 Bill Wilkin
(203) 888-5995
billwilkinjr@yahoo.com